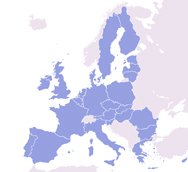 If you run a business or are an academic brimming with innovative ideas you can now take advantage of the largest ever EU Research and Innovation funding programme with an available budget of €79bn.
With the emphasis on excellent science, industrial leadership and tackling societal challenges, Horizon 2020's goal is to ensure Europe produces world-class science, removes barriers to innovation and makes it easier for the public and private sectors to work together in delivering innovation.
Horizon 2020 is open to everyone, with a simpler structure than previous programmes - reducing red tape and time so that participants can focus on what is really important. This approach helps new projects to get off the ground quickly – and achieve results faster. Thanks to its healthy budget Horizon 2020 offers UK businesses and researchers important opportunities to find finance, networks and partnerships for innovation.
See the latest news, events and open competitions
.

Is Horizon 2020 for you?
This resource centre is hosted by the , the UK's innovation agency, to help UK companies and academics wishing to take part in Horizon 2020.
---
Some background information
Horizon 2020 is the European Union's Framework Programme for research and innovation. It stems from the combination of and and is a successor to the 7th Framework Programme, providing investment support on research and innovation.
Europe2
020
is the EU's growth strategy for the coming decade based on the principles of agility, sustainability and inclusivity set within the context of employment, innovation, education, social inclusion and climate/energy.